Highland Ford Community Involvement Sault Ste. Marie ON
We here at Highland Ford are dedicated to more than selling cars and trucks. We are part of a community, and we think it's important to stay active with other local businesses, charities, and organizations. A community is meant to work together and make things happen for the better. That is why we have partnered with more than 40 local organizations to put the money you spend here right back into your neighborhood.
The range of local companies we are partnered with is very wide. Some of our local partners include the Algoma Autism Foundation, Canadian Blood Services, Grand View Public School, Heart & Stroke Foundation, The Lung Association, Scouts Canada, Sault Ste. Marie Chamber of Commerce, St. Ann's and St. Paul's Catholic schools, as well as a number of local youth and adult sports teams. The list goes on, and these are just some of the great local organizations that we are dedicated to working with.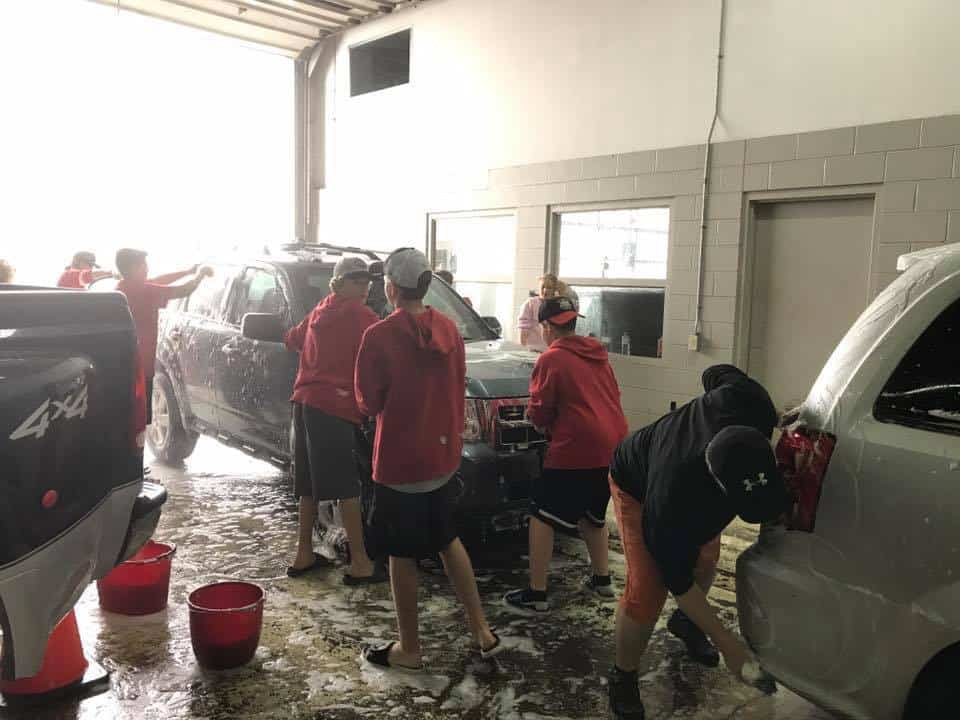 Sault Ste. Marie's ONLY Locally-Owned Ford Dealership!
As the only locally owned Ford dealership in town, Highland Ford puts the money its customers spend right back into the community. If you are a suporter of Alzheimer's Society, the Sault Rotary Club, or the Heart & Stroke Foundation, part of the money you spend on a new Ford is put towards the organizations that mean so much to you.
We believe in giving back. We wouldn't be here if it weren't for the rest of the Sault Ste. Marie community and its people. When you shop here, your money doesn't get put in someone's Swiss bank account. It stays right here and goes towards funding special events at the Soo Pee Wee Arena or it helps out The Lung Association.
If you want to learn more about our community involvement or learn how you can get involved yourself, give us a call at 705-759-5050. We hope our dedication rubs off on you and that you become an active member of our great community!
Our List of Community Partners:
Alzheimer's Society
Algoma Fish and Game Club
Algoma Autism Foundation
Algoma Ride for Autism
Arts Council of Algoma & District
ARCH Hospice
Canadian Blood Services
Constable Don Doucet Memorial Golf Tournament
Sault Ste. Marie Professional Fire Fighters Association
Sault Ste. Marie Humane Society
Sault Ste. Marie PUC Charity Golf Tournament
Sault Ste. Marie Chamber of Commerce
Sault North Archery Club
Sault Sea/Air/Army Cadets
The Ontario Finnish Rest Home Foundation
Heart & Stroke Foundation
White Pines Collegiate & Vocational School
St. Ann's Catholic School
St. Paul's Catholic School
St. Francis Catholic French Immersion
St. Mary's College,
St. Jerome Parish
Soo Pee Wee Arena
Soo Y Dolphins
Soo Thunderbirds
Soo Jr. Greyhounds
Royal Canadian Legion
Sault Rotary Club
The Lions Club of Sault Ste. Marie
The Lung Association
Mark's Bay Washer Toss Tournament
Ontario Concrete Women's Hockey Team
Scouts Canada
Incorporated Village of Hilton Beach
Aboriginal Sport and Wellness Council of Ontario
Pauline's Place
U.P. Youth Pond Hockey Championship
The Terry Fox Foundation
Local Youth Sports Teams
Local Adult Sports Teams
Local Benefits and Fundraisers
Notre Dame Des Ecoles
Grand View Public School
Group Health Centre Trust Fund
Crime Stoppers of Sault Ste. Marie
Sault Female Hockey Association