Our Services

Ford Service in Sault Sainte Marie ON
Get your vehicle the top-notch care it deserves with a visit to the Highland Ford Service Department. Our state-of-the-art facility is staffed by our award-winning team of master service technicians, all of whom are Ford factory trained and certified. Here our team can tackle any need your vehicle might have and only use the highest-quality OEM parts. Making an appointment is easy and only takes a few minutes using our convenient online form or by calling our department directly. We look forward to speaking with you!
Come to Us For:
Lube, Oil & Filter Change
Front End Alignment
Maintenance (Wipers, Headlights, Etc)
Replace / Adjust Brakes
Service Package
Muffler / Exhaust Repair
Coolant Flush
Vehicle Checkup / Inspection
Transmission Flush
Electrical Service
Tire Balance
Filter Replacement
Tire Rotation
Much More!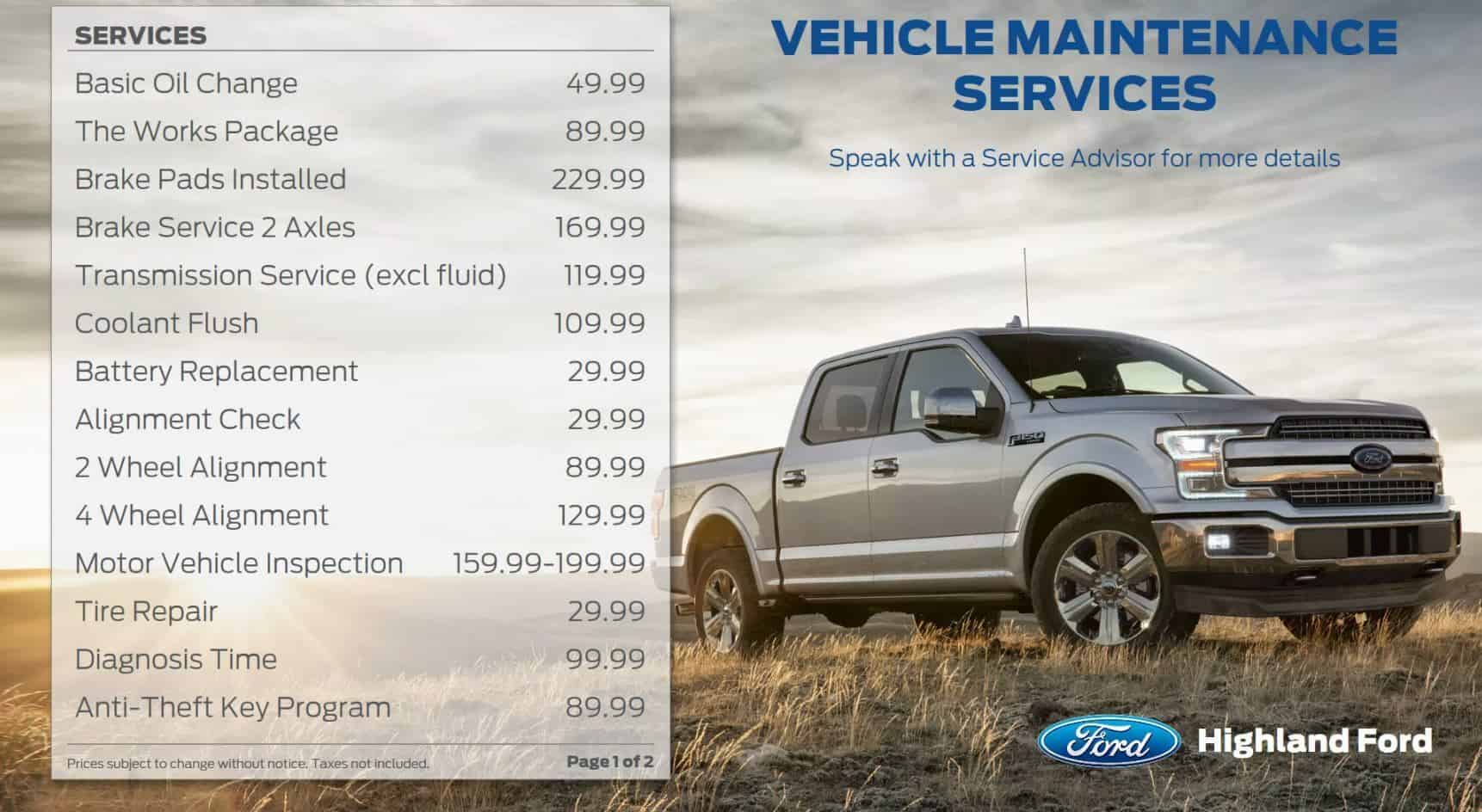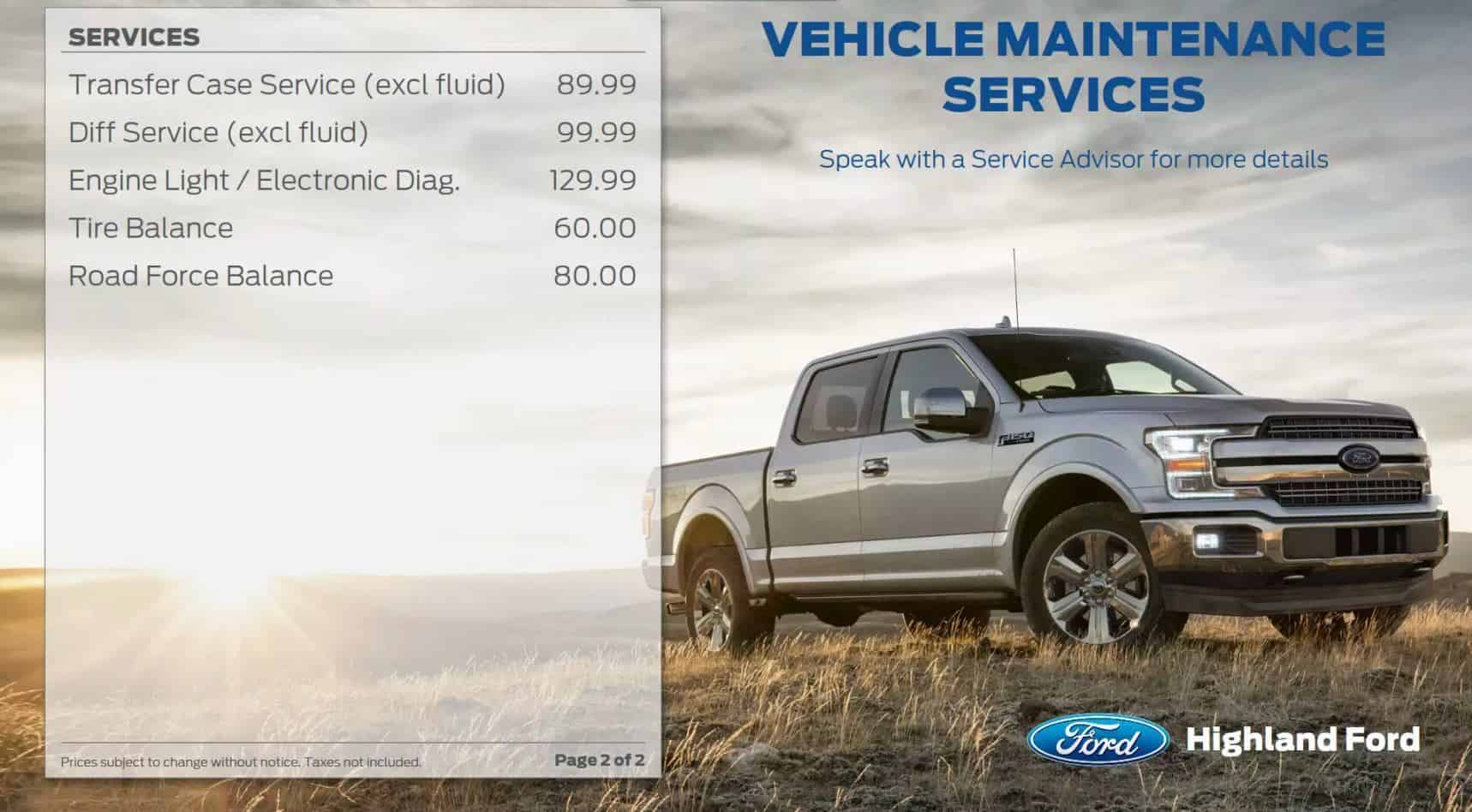 Questions?
Speak with one of our professional staff members to get a quick answer to your question.
Schedule car service in Sault Sainte Marie ON
At Highland Ford we take great pride in providing fast and efficient service. We work hard to provide our customers with the best products and services. With that said, we know that some automotive projects take longer than others. While you wait we invite you to relax in our comfortable lounge with hot coffee and tea, Wi-Fi, a kids play area, video games and TVs. Or utilize our complimentary shuttle service and free daily rental vehicles. *Some services are currently unavailable due to Covid protocals.
Your vehicle depends on quality automotive parts in order to keep running smoothly for years to come. We are here to help. At Highland Ford we use only the highest-quality OEM parts for everything we do. We also sell parts for a wide variety of makes and models to the public. You can get the OEM parts your vehicle needs directly from the Highland Ford Service Department at fair market prices. We also offer installation. Contact our team to get the quality parts your vehicle needs today.