The Auto Repair Experts in Sault Ste. Marie

Get All of Your Auto Repair & Servicing at
Highland Ford Service Centre!
WE ALWAYS SERVICE ALL MAKES & MODELS OF VEHICLES!
For all your auto repair and oil changes needs, come and see Sault Ste. Marie's friendly local experts. Since 1968 we have been earning a reputation in this community for quality work, next-level customer care, speed, and fair prices. This is all thanks in no small part to our master service technicians, who are all Ford factory trained and certified. That means when you bring your Ford in for service, you can rest easy knowing that any automotive troubles you and your Ford have run into – we're more than capable of setting it right quickly and effectively.
When it comes to keeping your vehicle looking and feeling its best, nothing is more important than regular preventative maintenance. A routine oil change or tire rotation can save the average Sault Ste. Marie driver thousands of dollars in auto repairs down the road. Be sure to book your appointment with us today either on our convenient online form or by calling the Highland Ford service department directly. We can't wait to see you again!

Come to Us For:
Lube, Oil & Filter Change
Front End Alignment
Maintenance (Wipers, Headlights, Etc)
Replace / Adjust Brakes
Service Package
Muffler / Exhaust Repair
Coolant Flush
Vehicle Checkup / Inspection
Transmission Flush
Electrical Service
Tire Balance
Filter Replacement
Tire Rotation
Much More!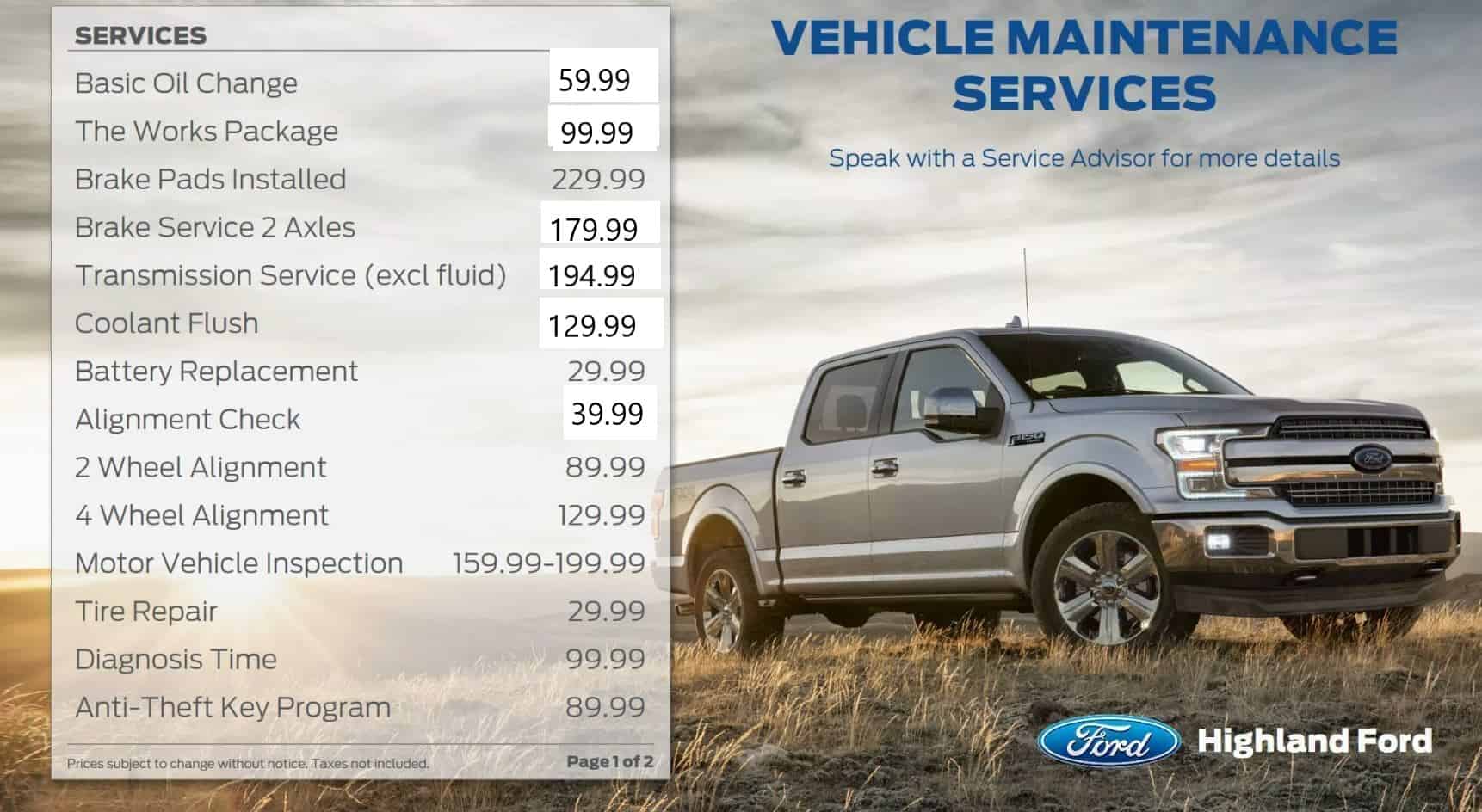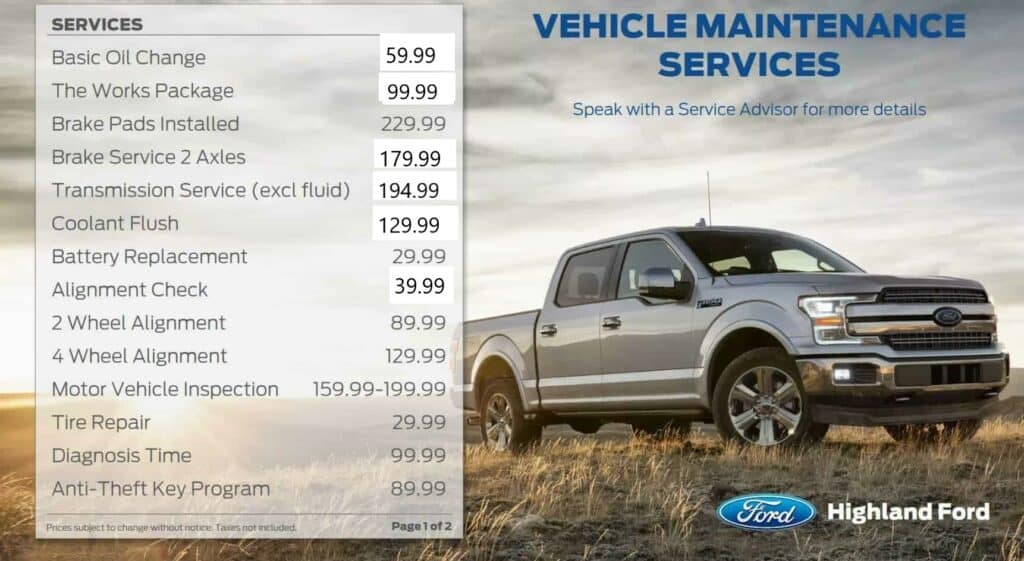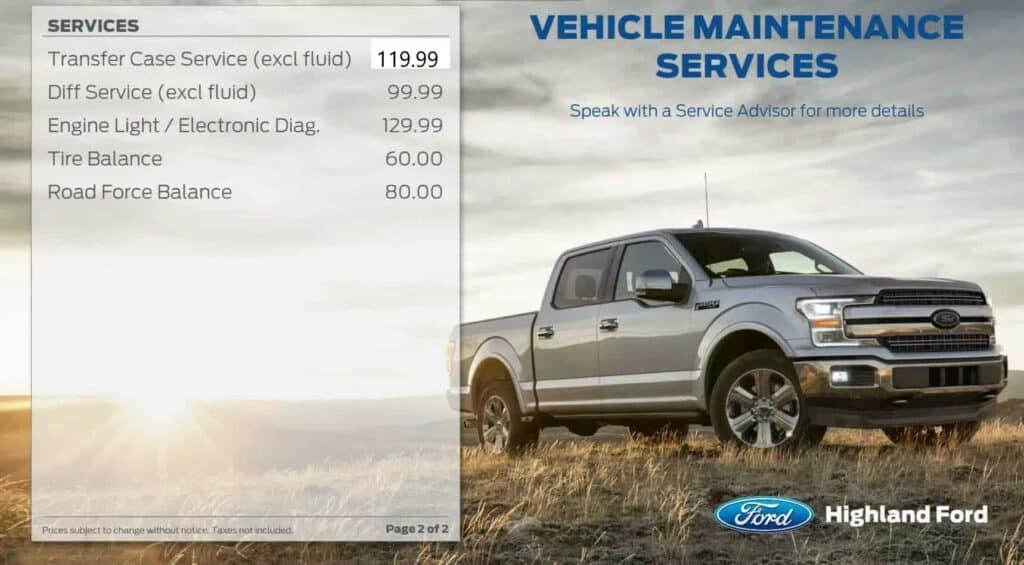 Questions?
Speak with one of our professional staff members to get a quick answer to your question.
A Better Way to Pass the Time!

Whether it's an oil change or auto repair, even some of the best service in Sault Ste. Marie can take a while. That's why we have put so much effort into our many waiting room amenities. While you wait, you will be as comfortable as possible in a space that is specially designed to make the time fly by. From our comfortable seats to our coffee, tea and Wi-Fi, we have something for everyone to pass the time while we set your Ford back up on all four wheels. Of course, if you aren't driving alone today, we also provide a children's play area complete with video games, toys, and TVs, so no matter who's come travelling with you, the wait will be stress-free and seem like nothing at all. We're ready for you whenever you need us; all you need to do is book your oil change or auto repair appointment right here at Highland Ford in the heart of Sault Ste. Marie!