Manager's Specials
The Gear Shop at Highland Ford, the Soo's authorized dealer of Boss Snowplow products. BOSS has the snowplow professional covered from front to back, delivering the tools and services you need to restore order when winter weather strikes! Snowplows, snow & ice removal equipment and snowplow parts & accessories, It's what THE BOSS SNOWPLOW is all about. When it comes to outworking the weather and putting snow in its place, BOSS knows what stands in your way when it's time to battle the elements, which is why THE BOSS is always there to back you up! Stop by The Gear Shop in Highland Ford for all you BOSS needs!!

For more information call 705-942-1112 Or email tony@highlandford.com
Detail Centre
---
SHINE UP YOUR RIDE at Highland Ford Detail Centre – Where Every Detail Counts!
Don't feel like washing your vehicle yourself? Let Highland Ford's Detail Specialists take care of it for you!
Call Amanda at Highland Ford's Detail Centre at 705-759-5050 x1297 to SCHEDULE your Vehicle Detail Service!
OR BOOK ONLINE AT: Detail Appointment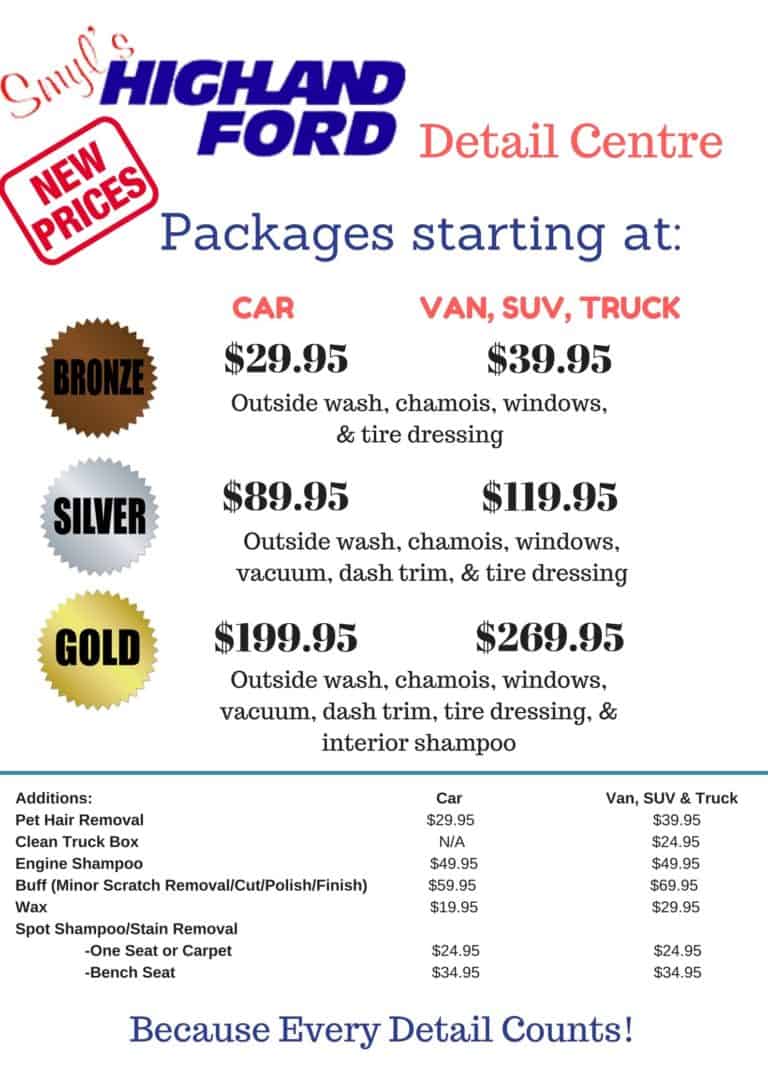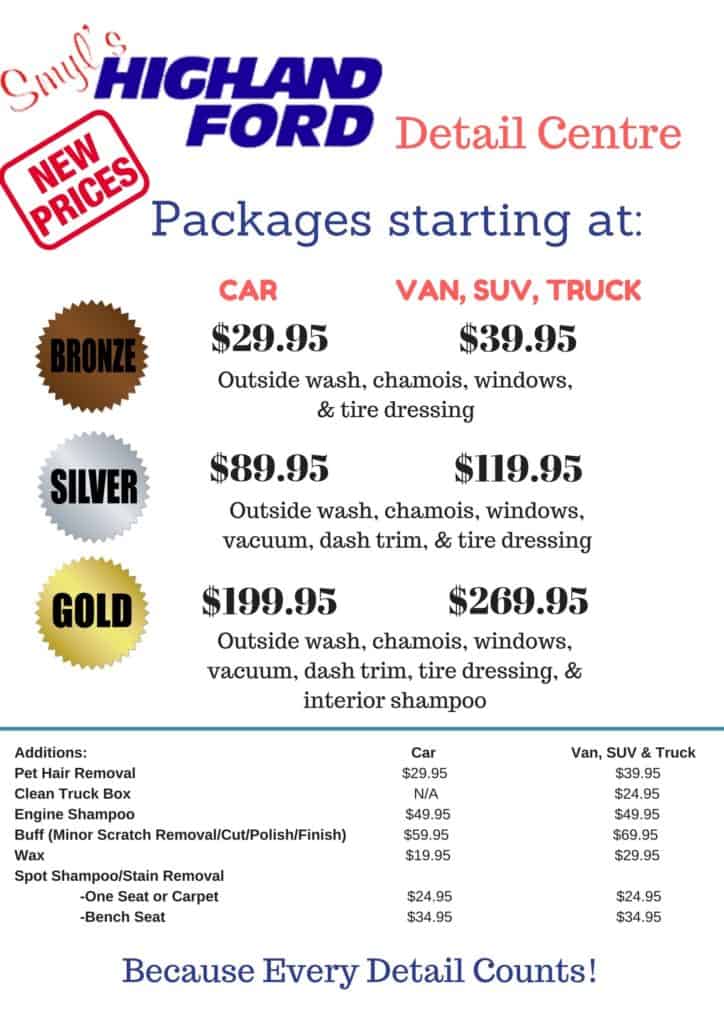 Questions?
Please speak with our trade advisor for more information.